Paxton & Whitfield - Little Box of Cheese Treats
Regular price

£40.00
Sale price
Pickup currently unavailable
Share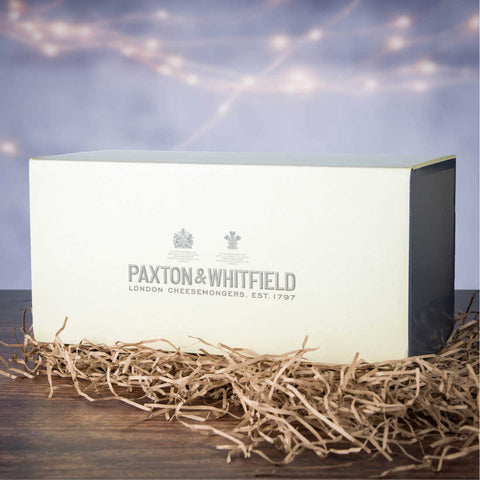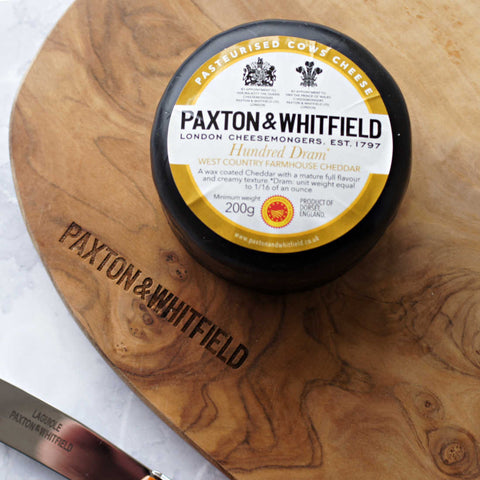 This selection from Paxton & Whitfield features their finest house range cheese and perfectly paired accompaniments. Containing a balanced selection of a hard, soft, blue and goats' milk cheese, with port and accompaniments - presented in a Paxton & Whitfield gift box - a luxurious gift for cheese lovers. 
This artisan cheese gift contains:
Paxton & Whitfield Mini Waxed Stilton PDO 255g: Our finest English Stilton in an iconic, miniature form. Coated in wax to maintain the quality of the cheese for longer.
Paxton & Whitfield Hundred Dram Cheddar PDO 200g: A creamy and soft textured cheddar. Made using traditional methods in the West Country with milk from Westcountry herds.
Paxton & Whitfield Celtic Soft Cheese 200g: Versatile soft cows' milk cheese with a buttery texture and full creamy flavour. Delicious on a cheeseboard, or baked in the oven.
Paxton & Whitfield Apple & Chilli Jelly 113g: Taste the balance of sweetness from the British bramley apples with the heat from the fresh chillies. Delicious with cheese.
Taylors Vintage Port 20cl: A small sized late bottled vintage from pioneering port house Taylors.
Paxton & Whitfield Sea Salt Fudge 150g: Melt in the mouth, traditional butter fudge but with a hint of sea salt, giving it a richer, rather fabulous caramel flavour.
All Paxton & Whitfield deliveries are packaged with 100% sheeps' wool insulation and reusable icepacks and send on an overnight delive
ry service for an impressive and fresh arrival.